What to Expect Following Your Accident
Jan. 26, 2023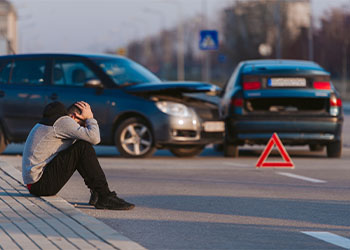 Dealing with the aftermath of a car accident can be an overwhelming experience. With so much going on, it can be tough to figure out what to do and where to go. That is why knowing what to expect following an accident is crucial to getting fair compensation for material damages and any injuries you've suffered.
Florida Is a No-Fault State
Florida is legally classified as a no-fault state. In no-fault states, each party involved in a car accident must file claims against their own insurance, regardless of who was at fault for the accident. If you've been involved in an accident in Florida, it's in your best interest to file your claim with your insurance company as soon as possible. But before you do, it's important to seek counsel from a personal injury attorney so you can navigate the claims process with confidence.
What Is the Claims Process in Florida?
In Florida, filing an insurance claim requires claimants to their insurer. From there, claimants can expect the following:
The insurer will take note of all relevant information, including the time and date of the accident, driver information, passenger names, vehicle descriptions, and accident details.

Please note that insurance companies may take recorded statements to document your information.

The insurance company investigates the accident details. The investigation includes ordering police reports, talking to witnesses, and reviewing available footage.

As the claimant, you may submit a claim for both material damages and personal injuries. The insurer determines the extent of the damages you're eligible to recover.

The insurer then proceeds to issue payments for car repairs and personal injuries following the investigation. Please note that insurers pay for damages and personal injuries based on policy coverages and limits.
It's important to contact a professional personal injury and car accident attorney to protect your right to receive the fair compensation you need to recover. An attorney can provide you with knowledgeable legal counsel on options and alternatives, which is highly valuable, especially when you have suffered extensive injuries.
Getting Your Vehicle Repaired
Car repairs are part of most standard auto insurance policies. However, not all auto insurance policies are created equal.
For example, policies with full collision coverage can take care of extensive repairs. In contrast, policies with minimum coverage may not fully cover damages. As a result, the policyholder may need to cover other expenses out of pocket. Here are some helpful pointers:
The car repair process begins with an estimate from a body shop. The shop evaluates repairs and sends the estimate to an adjuster. The adjustor agrees to the estimate so repairs can begin.

If the repair amount exceeds the vehicle's market value, the insurer may declare it a total loss. In that case, the policyholder gets a check for the vehicle's fair market value.

Once the body shop begins repairs, the shop may amend to estimate to include additional issues and details. The insurer must agree to these amendments. Otherwise, the policyholder will need to cover such expenses out of pocket.

Additionally, payments are issued directly to the body shop. However, policyholders may receive a check directly from the insurer for repairs. Please bear in mind that if the cost of repairs exceeds the insurer's payment, the policyholder is on the hook for the balance.
Seeking Medical Treatment
It is crucial to seek medical care after any automobile collision, even if there are no apparent signs or symptoms immediately following the accident. Oftentimes, pain and other symptoms appear hours or days after an accident.
Please remember that documenting medical treatments and evaluations are essential in a personal injury claim. Documentation such as medical charts, emergency room reports, doctor's notes, drug prescriptions, exam results, x-rays, bloodwork, and bills can help prove the extent of your injuries to insurance carriers and the court.
Also, it's key to seek proper care immediately following your accident. Accident victims who wait days or weeks to visit a doctor or physician after an accident put themselves at higher risk of being denied fair compensation because insurers can argue that the person was not injured seriously enough to seek prompt medical attention.
Recovering Expenses Following a Car Accident in Florida
After filing a claim, policyholders can expect a payout from their insurer. However, it is important to avoid jumping at the first offer. Most insurers lowball accident victims with their initial offer. That is why enlisting the help of a professional personal injury attorney is crucial.
An experienced personal injury attorney can negotiate with insurance companies to seek fair compensation. Additionally, a trusted attorney can file a lawsuit against the liable party for personal injuries, particularly when long-term care and extensive treatment are required.
Please remember that filing a personal injury claim is not about "profiting" from an accident. It is about getting fair compensation for physical injuries and emotional anguish. An experienced car accident attorney can help you determine and fight for your maximum compensation.
Turn to Larry K White, LLC in Tallahassee, Florida
At Larry K White, LLC, we work hard to protect our client's right to fair compensation. We believe our clients deserve to receive what's right based on their injuries and treatment needs. From our office in Tallahassee, Florida, we proudly serve those throughout our community and the nearby areas of Gainesville, Jacksonville, Quincy, Monticello, Gadsden County, and Jefferson County.
Call our firm today to speak with a professional car accident and personal injury attorney who's committed to your justice.